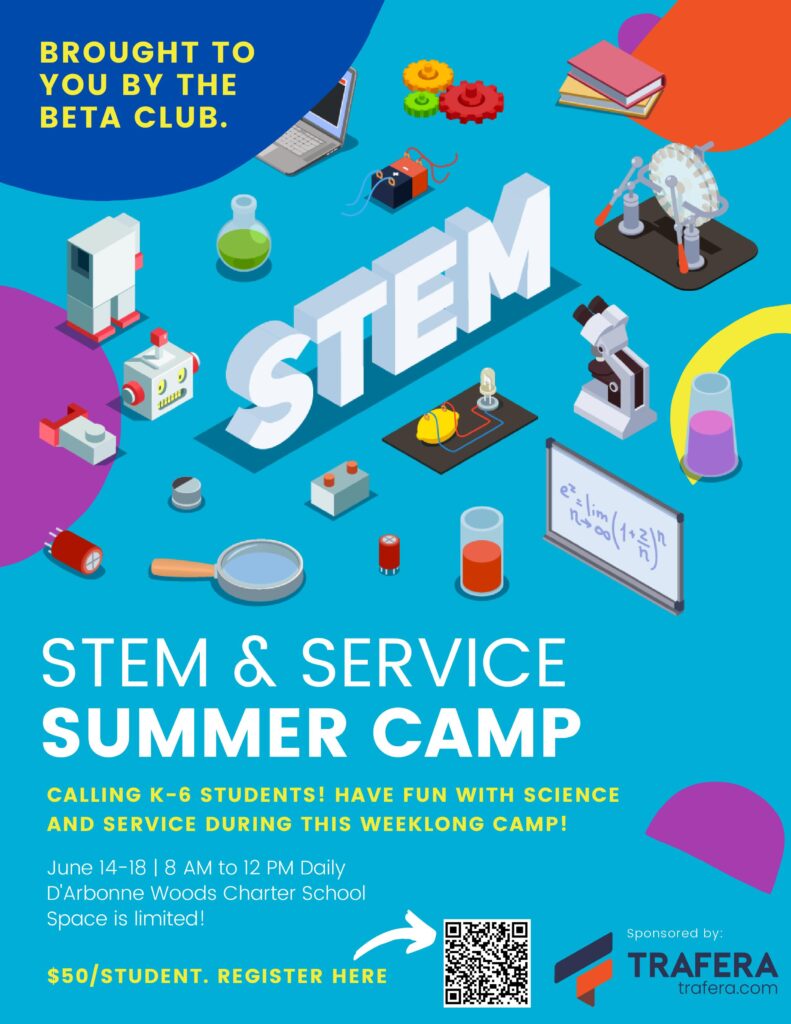 STEM & SERVICE LEARNING SUMMER CAMP
June 14-18 (8-noon daily)
$50/Child (K-6 grade)
Brought to you by the DWCS Sr. Beta Club who will be working with a special team from out of state who specialize in STEM fun and activities!!! It is going to be awesome and amazing, Don't miss out!
Sign ups are first come, first serve. Limited space available. Flyers will be sent home with students next week! Please Share with family and friends!
Use QR Code or SIGNUP LINK: https://forms.gle/uWAbatR1UvueCVag6
9560 Highway 33
Farmerville, LA 71241
Copyright © 2023 D'Arbonne Woods Charter School
No person shall, on the basis of race, color, religion, gender, age, marital status, disability, political or religious beliefs, national or ethnic origin, or sexual orientation be excluded from participation in, be denied the benefits of, or be subjected to discrimination under any education program or activity, or in any employment conditions or practices conducted by this School, except as provided by law.