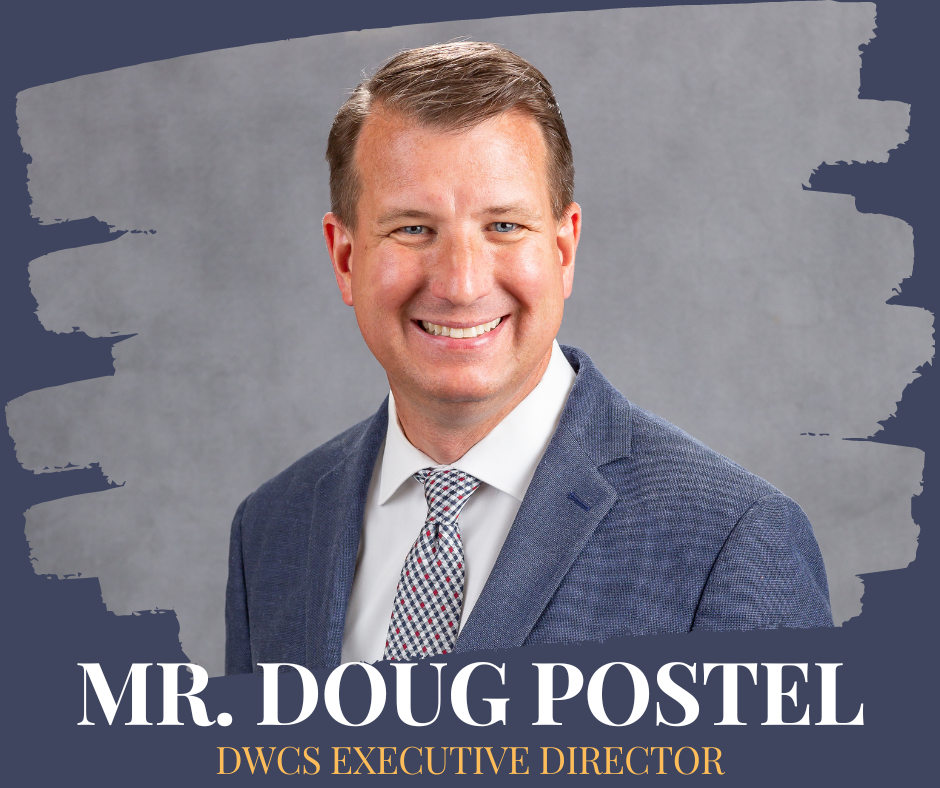 We would like to introduce our new EXECUTIVE DIRECTOR Mr. Doug Postel!
Mr. Postel is a native of Haughton, Louisiana. He holds bachelor's and master's degrees from Louisiana Tech in addition to extensive post-graduate work in educational leadership. He has 28 years of experience in education and administration at the secondary, post-secondary, and governmental levels.
He and his wife, Nicole, live in Ruston and have two adult sons, Chandler and Graham. He spends his free time traveling, reading, gardening, and volunteering with a host of community and church organizations. Doug also dedicates time as a PA announcer for Louisiana Tech football.
We are so excited about the future of DWCS and all that Mr. Postel has to offer our school.
9560 Highway 33
Farmerville, LA 71241
Copyright © 2023 D'Arbonne Woods Charter School
No person shall, on the basis of race, color, religion, gender, age, marital status, disability, political or religious beliefs, national or ethnic origin, or sexual orientation be excluded from participation in, be denied the benefits of, or be subjected to discrimination under any education program or activity, or in any employment conditions or practices conducted by this School, except as provided by law.