Meet our Executive Director Heath Murry:
Mr. Murry is a native of Morehouse Parish but is now proud to call Union Parish home. He is a proud 1996 alumnus of Louisiana Tech University and in 1998, he completed graduate school at the University of Southern Mississippi in Sports Administration. His teaching and coaching career began at his hometown school – Beekman Junior High School in 2001.
He went on to complete Masters+30 coursework and became certified in educational leadership at the University of Louisiana at Monroe in 2006 and has held administrative/principal positions in the Morehouse Parish School System before joining the DWCS family in 2017.
Heath and his wife Lindsey (Burns) are the proud parents to Addison (DWCS Class of 2023), and twins – Aydan and Jackson (DWCS Class of 2027). They enjoy BIG family vacations, are active members of their church, and are huge fans of all things Timberwolves!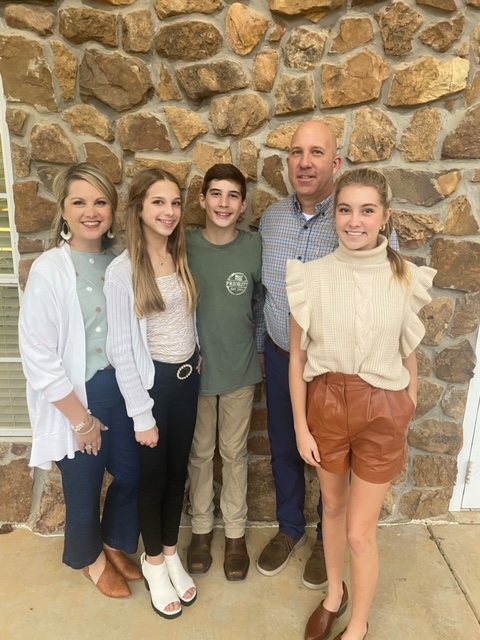 9560 Highway 33
Farmerville, LA 71241
Copyright © 2023 D'Arbonne Woods Charter School
No person shall, on the basis of race, color, religion, gender, age, marital status, disability, political or religious beliefs, national or ethnic origin, or sexual orientation be excluded from participation in, be denied the benefits of, or be subjected to discrimination under any education program or activity, or in any employment conditions or practices conducted by this School, except as provided by law.