2023 Season Accomplishments
---
DWCS Girls Powerlifting Captures Historic State Championship
The D'Arbonne Woods Charter School Lady Timberwolves powerlifting team dominated the competition at the Division IV LHSAA/LHSPLA State Meet to capture the first team state championship in school history.
"This group of girls' work ethic and commitment has been incredible all season long, and when they found out we were going to have a chance at winning a state championship, they were determined to bring home the title," said head powerlifting coach Josh Barham. "I couldn't be prouder of this incredible group of kids, coaches and everything we've worked so hard to build at DWCS."
The Lady Timberwolves were led on the podium by juniors Brook Patton and Lexi Mosqueda, who both won 1st place in their respective weight classes.
Patton also broke the Division IV 97-lb class state records for each lift of competition, as well as the overall total record. She had a 265-lb squat, 125-lb bench press, and a 255-lb deadlift, totaling 645 pounds on the day.
In addition to the two individual state champions, D'Arbonne Woods had four 2nd place lifters, three 3rd place lifters, and two 4th place lifters. Placing 2nd were freshman Bella Hawthorne, senior Laynie Jones, junior Mia Albritton and senior Alexis Hunt. Placing 3rd were freshman Lylah Jones, junior Maggie Barrett, and junior Savannah Riser. 4th place finishers were senior Carmen Perkins and junior Caroline Scallan.
The Lady Timberwolves finished the day with 52 team points, easily surpassing state runner-up Pope John Paul (34 points), as well as Calvary Baptist (28 points) and Northlake Christian (23 points), amongst others.
Also, in the boys competition, senior Caden Cole brought home the individual State Champion title of the 242-lb weight class. He becomes the first boy's powerlifter at D'Arbonne Woods to win an individual state championship. Cole had lifts of 530-lbs on squat, 280-lbs on bench press, and 530-lbs on deadlift.
Individual Finishing Places
1st – Brook Patton, Lexi Mosqueda
2nd – Bella Hawthorne, Laynie Jones, Mia Albritton, Alexis Hunt
3rd – Lylah Jones, Maggie Barrett, Savannah Riser
4th – Carmen Perkins, Caroline Scallan
Head Coach: Josh Barham
Assistant Coaches: Greg Hill, Sam Parker, Faith Williams
Girls Team:
Mia Albritton
Sophia Alejo
Ragan Anderson
Maggie Barrett
Haven Burchard
Bella Hawthorne
Alexis Hunt
Laynie Jones
Lylah Jones
Sadie Lowery
Lexi Mosqueda
Brook Patton
Carmen Perkins
Savannah Riser
Caroline Scallan
Charlee Shriner
Paige Smith
Maddie Stephenson
Boys Team:
Jake Albritton
Carlos Alejo
Shawn Basey
Caden Cole
Brodi Dismuke
Ian Ford
Luis Garcia
Severo Garcia
Hayden Gray
Kason Hicks
Payton Jones
Riley Matthews
Collin McCann
Cameron Miller
Jordan Nance
Cayden Perkins
Logan Popwell
Jaterion Robinson
Kevin Rodriguez
Doran Sadler
Avery Skains
Brody Towns
Griffin Towns
Sawyer Towns
Narciso Valerio
Noah Vocker
Ethan Williams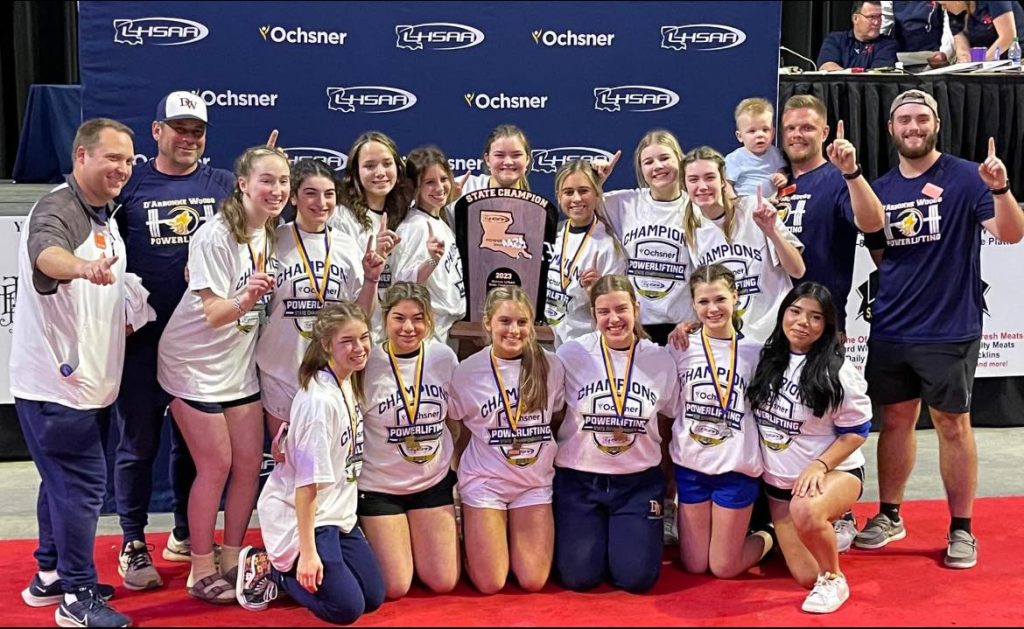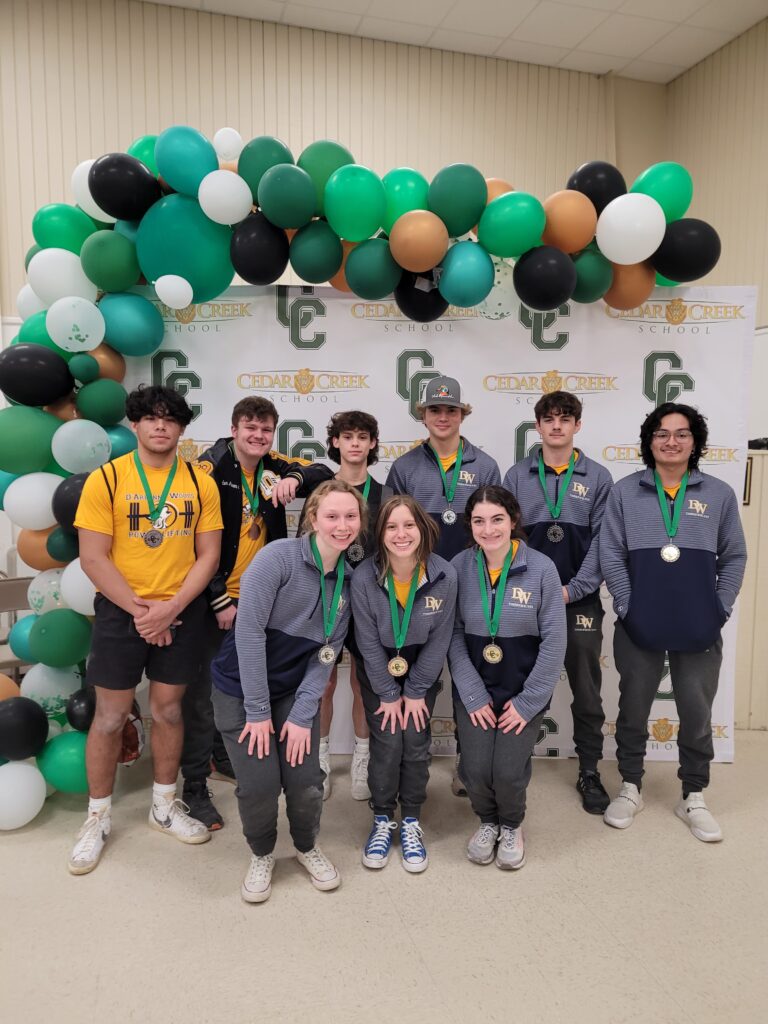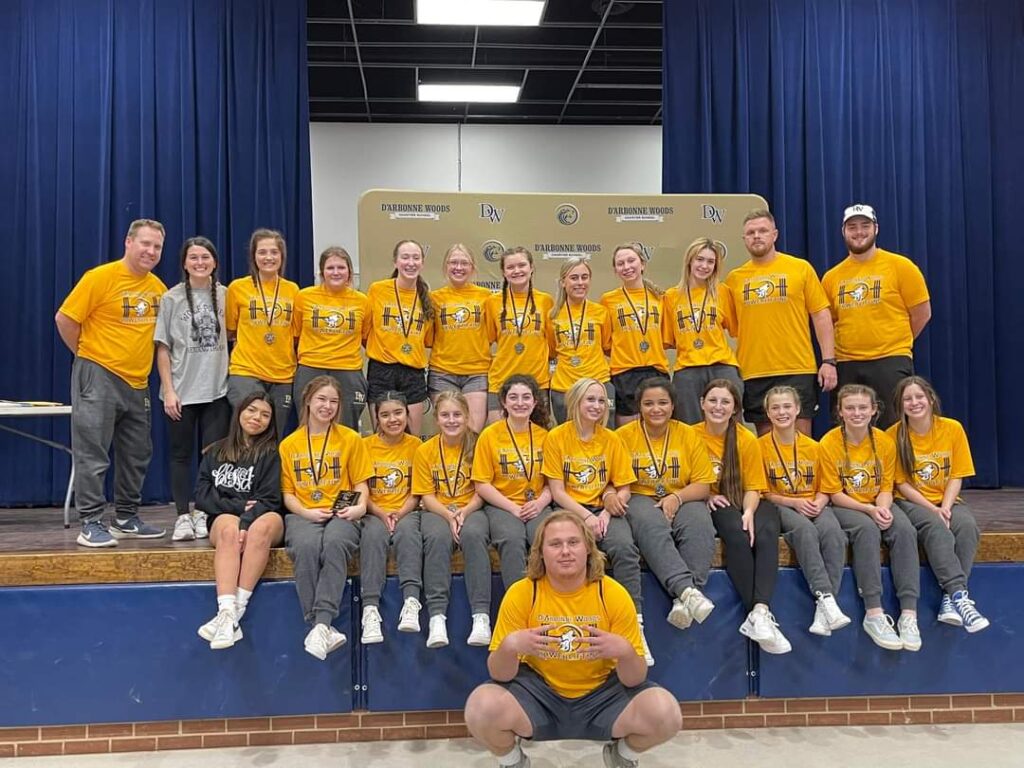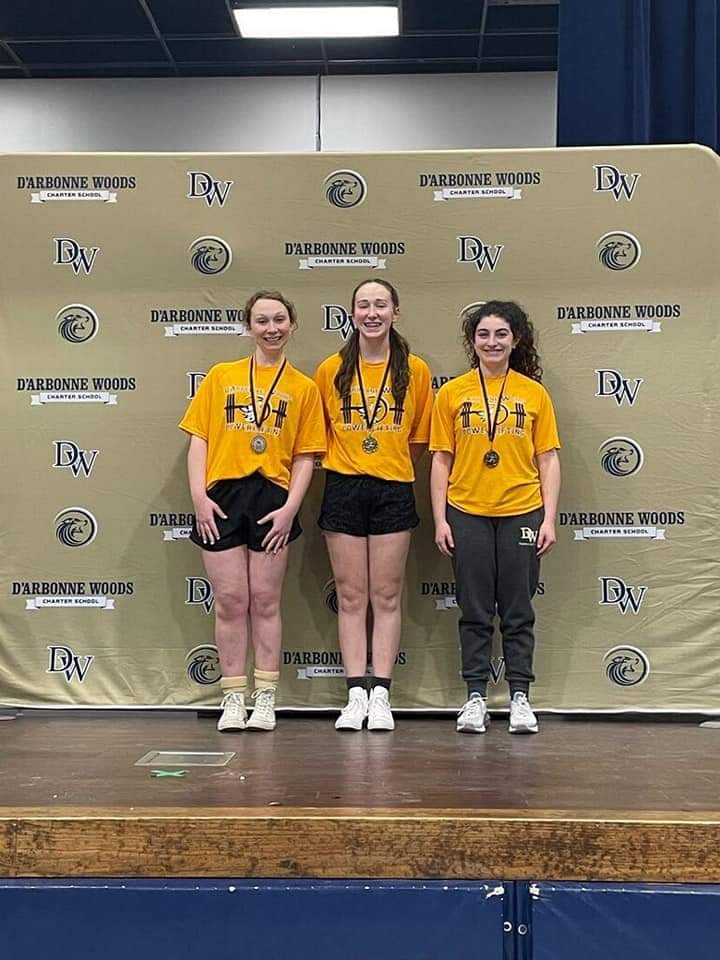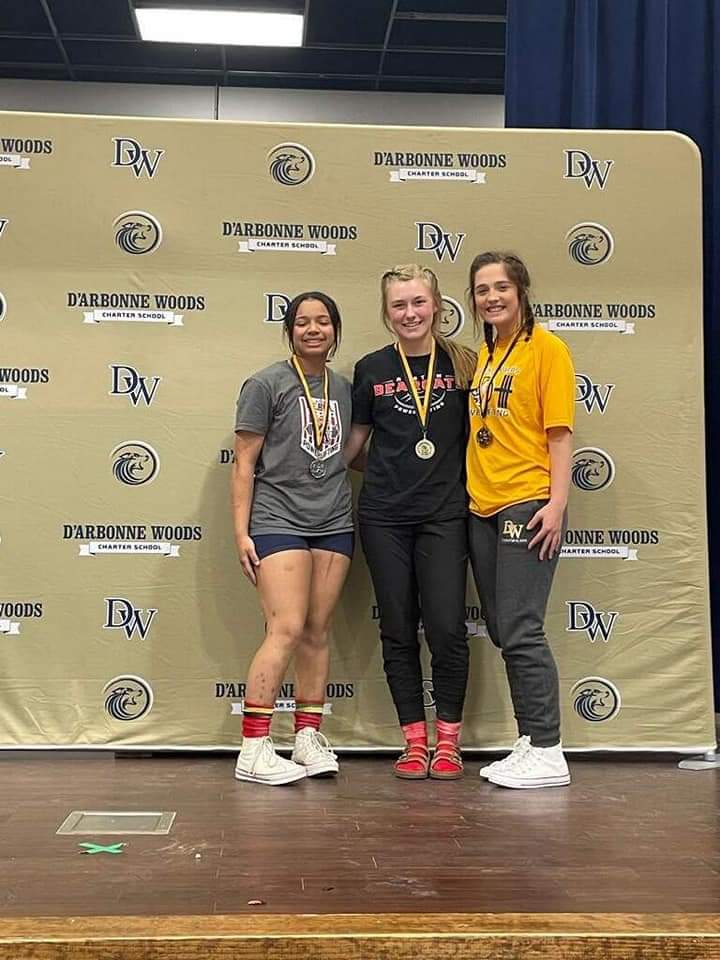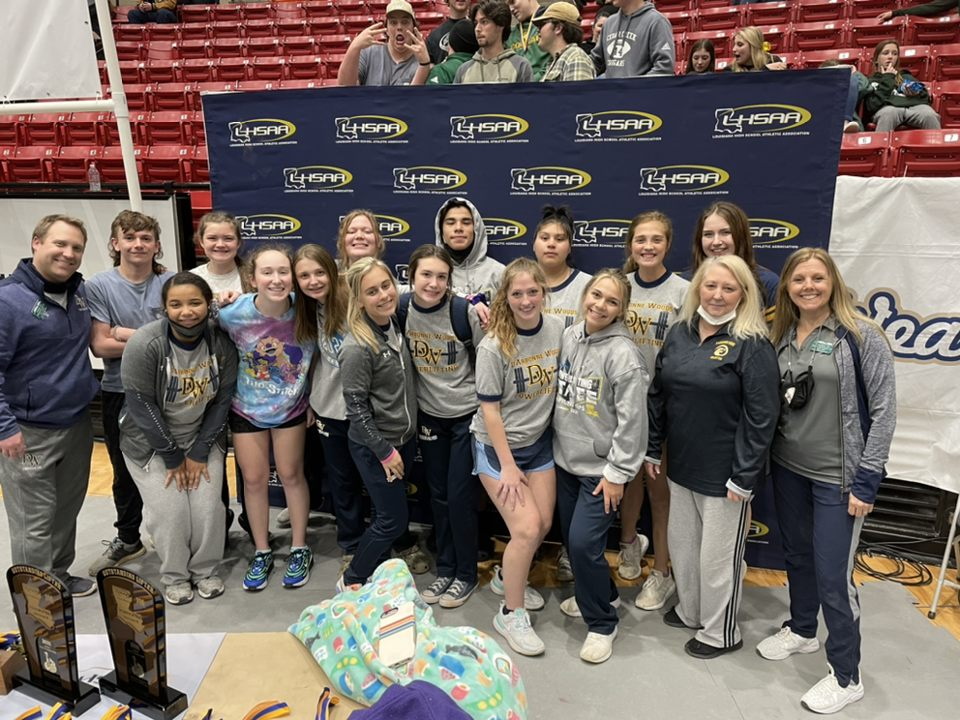 9560 Highway 33
Farmerville, LA 71241
Copyright © 2023 D'Arbonne Woods Charter School
No person shall, on the basis of race, color, religion, gender, age, marital status, disability, political or religious beliefs, national or ethnic origin, or sexual orientation be excluded from participation in, be denied the benefits of, or be subjected to discrimination under any education program or activity, or in any employment conditions or practices conducted by this School, except as provided by law.