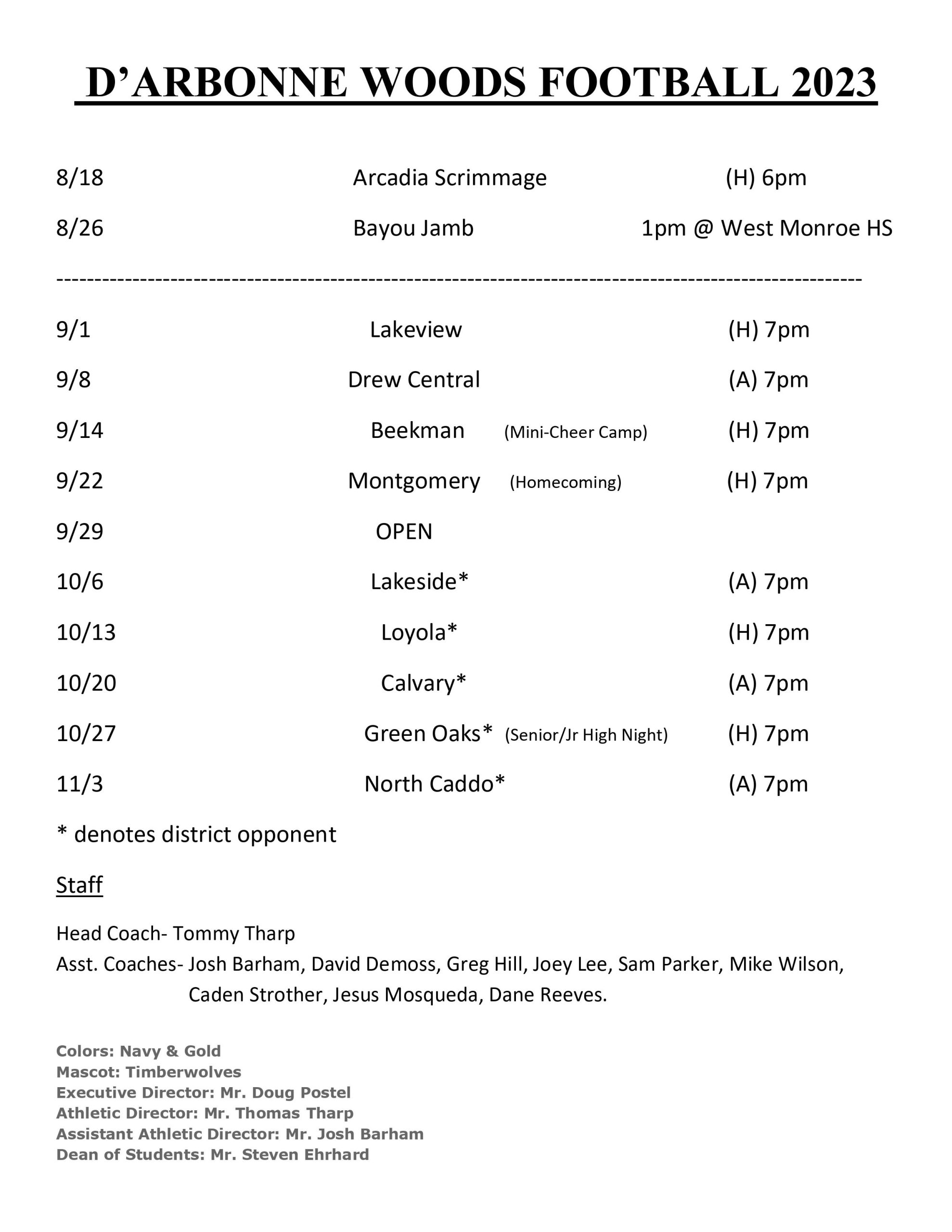 Tommy Tharp
Head Coach
Coach Tommy Tharp hails from Louisiana and has been coaching for over 32 years, 20 as Head Coach, in Louisiana, Tennessee, and Alabama. His teams have missed the playoffs only 3 times in his career. He took over at Mangham High School in his home state in 2009. During that 10 year span his teams have made the playoffs each season, won Three District Championships, one State Semi-final and State Championship appearances during the 2013, 2014, and 2015 seasons, spearheading the resurgence of Mangham Football.
Coach Tharp has been State Coach of the Year, Northeast Louisiana Coach of the year, District Coach of the Year 4 times, been the Head Coach and Asst. Head Coach of the Tennessee East/West Shrine Game, Asst. coach in the LHSAA East/West All-Star Game along with Asst. Coach on the Louisiana Football Coaches Association All Star team, coached numerous Championship Powerlifting Teams, and spoken at many clinics across the south. Coach Tharp has published DVD's and is currently working on a book on his Hybrid "Dragon-Wing" offense available through Coaches Choice.
Coach Tharp gives all of the credit to any successes he has had to all the coaches over the years he has had the honor to work with and learn from, but special credit to Coach Gerald Johnson, Coach Ralph Spangler, Coach Wes Elrod, Coach Ron Reece, and Coach Woody Boyles. He is married to his wife Tami, and they have 4 children, Madison, Emma, TD, and Thomas. He and his family reside in West Monroe, Louisiana.
David DeMoss
Football Defensive Coordinator and Assistant Softball Coach
Coach DeMoss graduated from West Ouachita High School in 2000. He attended the University of Louisiana at Monroe for his first year of college before later transferring to Louisiana Tech University for his Undergraduate Degree in Health and Physical Education. DeMoss later received his Master's Degree from the University of Louisiana at Monroe in Educational Leadership. He is married to an amazing, wonderful wife, Krystal, and they have two boys, Isaiah, and Elijah. They also have two dogs (Gemma and Ringo) and two cats (Joy and Joe Heisman Purreaux).
Coach DeMoss began coaching during his 2nd year of college at Calhoun Middle School, where he coached football, basketball, and softball for two years. He then coached girls' soccer at West Ridge Middle School during his student teaching. After he graduated college, he coached one year of softball at West Ouachita High School before he received his first teaching job at Good Hope Middle School. Coach DeMoss was at Good Hope for two years and coached football, softball, track, and girls soccer. Many of the athletes he coached at Good Hope would go on to have careers at the collegiate level.
After he left Good Hope he taught and coached at Caldwell Parish High School for four years, where he coached football, softball, track, and baseball. While at Caldwell, they made the playoffs in football all four years and where he had many all-district players on the defensive side of the ball. He coached track his first year and baseball his second year where they made the playoffs. During his last two years at Caldwell, he coached the softball team to a District Championship and went to the 2nd round of the playoffs both years.
After leaving Caldwell, he taught and coached for eight years at Woodlawn Jr. High in West Monroe, LA. During this time he coached football, softball, and girls soccer. He served as the defensive coordinator for the football team and was the head softball coach for five years. During his last year at Woodlawn their softball team won the small school State Tournament.
Coach DeMoss is looking forward to his time at D'Arbonne Woods and is excited by the potential on both the football and softball teams. He loves the atmosphere of the school and the enthusiasm of both the students and faculty.
Josh Barham
Offensive Coordinator
Coach Barham is in his 2nd year at D'Arbonne Woods where he serves as offensive coordinator, quarterbacks coach, strength & conditioning/powerlifting coach and teaches math.
Coach Barham has previously coached at Sterlington (WRs – 2011), Delhi (OC/QBs – 2012), and Delhi Charter (DL – 2013, QBs – 2014-2017, OL/OC – 2018). His powerlifting team won the 2017 state championship. He is a 2009 graduate of ULM in Computer Science, worked 2 years as a software developer at CenturyLink. He returned to school and earned his Master's in Teaching from Louisiana Tech in 2011.
Greg Hill
Offensive Line/Strength & Conditioning Coach
Coach Hill, born in Jacksonville, FL, now resides in West Monroe, LA and has coached both offensive and defensive lines for several local schools since 2010. Hill came to D'arbonne Woods in the summer of 2021 to coach alongside Coach Tommy Tharp.
Hill, 33, is married to his beautiful wife, Emily. He is the father of Avery and Levi Hill. Coach Hill has over 12 years of experience teaching Health/PE. He holds a Bachelor's degree from ULM (2012), a Masters of Arts in Teaching from Louisiana Tech (2016), and a Masters of Educational Leadership from LSU Shreveport (2019). Hill also holds an EDL1 certificate, eligible to hold a leadership/administrative role in the states of Louisiana and Arkansas. Greg Hill graduated from Caldwell Parish High School in 2009 where he played football for the Spartans. He played for Coach Scot Lee and was a member of the first two district championships in school history.
Greg Hill has coached for Franklin Parish High School, Union Parish High School, and Sterlington High School. Hill has coached 12 offensive linemen with D1 or D2 collegiate offers, numerous All-District/All-NELA lineman, and has coached in Wing-T, Flexbone, Power I, and Single Wing offenses.
Hill also won a state title as a powerlifting coach in 2015 at Union Parish and re-started powerlifting as the head coach with the boys and girls at Franklin Parish High School. Hill plans to aid in the success of D'arbonne Woods powerlifting with Coach Barham along with coaching junior high track as his auxiliary sports.
Hill and his family are excited for their future at D'Arbonne Woods and the future successes of the teams that he will be coaching.
Joey Lee
Defensive Secondary Coach
Coach Lee coaches defensive backs and blocking backs for the Timberwolves. He is the former Head Football Coach for Beekman Charter, after serving as defensive back coach and Head Baseball Coach at both St. Frederick High School and Alexandria Senior High School. Coach Lee also served as assistant Baseball Coach at Neville High School and also helped in the defensive backfield there.
Coach Lee is a Ouachita Parish High School graduate and played college baseball at ULM. "Coach Lee is married to his amazing wife Amanda, and they have a 9 year old daughter named Ana.
Caden Strother
O-Line Coach/Throws coach for track and field
Coach Strother graduated from Ouachita Christian School in 2017. He then attended Louisiana Tech University for a year before transferring to University of Louisiana Monroe. He is majoring in Kinesiology Exercise Science and is set to graduate in December of 2020. His plans following graduation are to enroll into the E-teach program and become certified to teach Middle School Science.

Coach Strother's career began at D'arbonne Woods when he was hired on as a CECP for Varsity Track and Field in 2018. Since then he has become a football CECP and is currently the O-Line Coach. Throughout this time, he has been in school at ULM where he met his now fiancé, Kersten. They are engaged and planning to get married October 2021. Coach Strother is very excited for the future of D'Arbonne Woods Athletics and his upcoming career as a Teacher/Coach.
Sam Parker
Defensive Line Coach
Coach Parker graduated from Franklin Parish High School in 2020 where he played football and powerlifted for the Patriots. He is currently enrolled at Louisiana Tech where he is majoring in Kinesiology and History, he is set to graduate in May of 2023. He is looking forward to graduation and starting his coaching career.
Coach Parker coaches' defensive line for the Timberwolves. Parker is in his second year as a CECP for the football and powerlifting team. Coach Parker is excited to be part of teams that have so much potential to be great.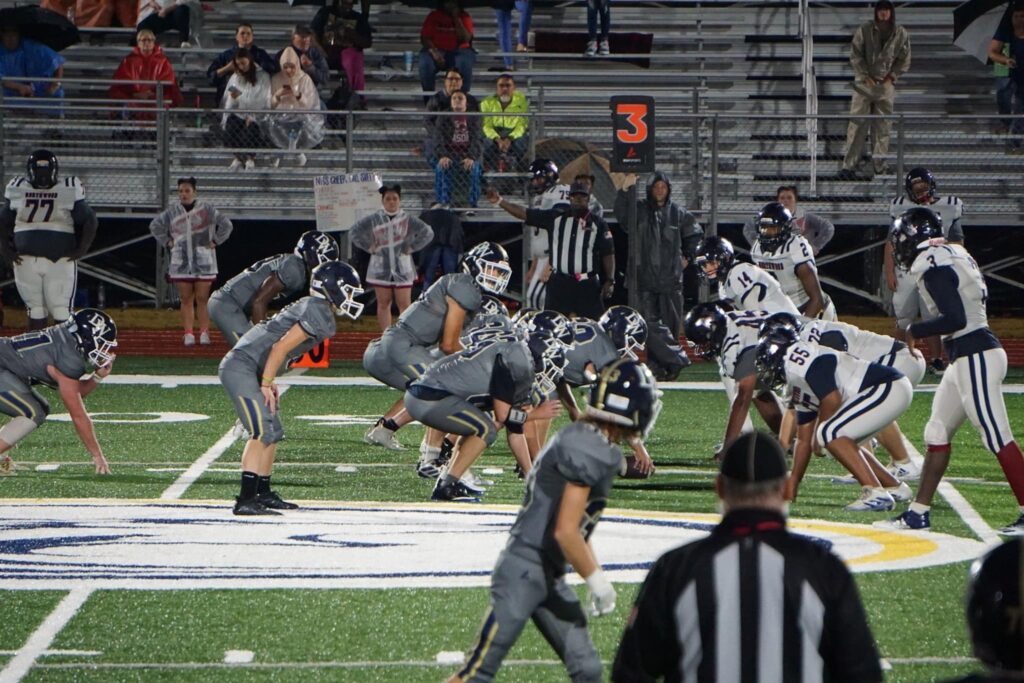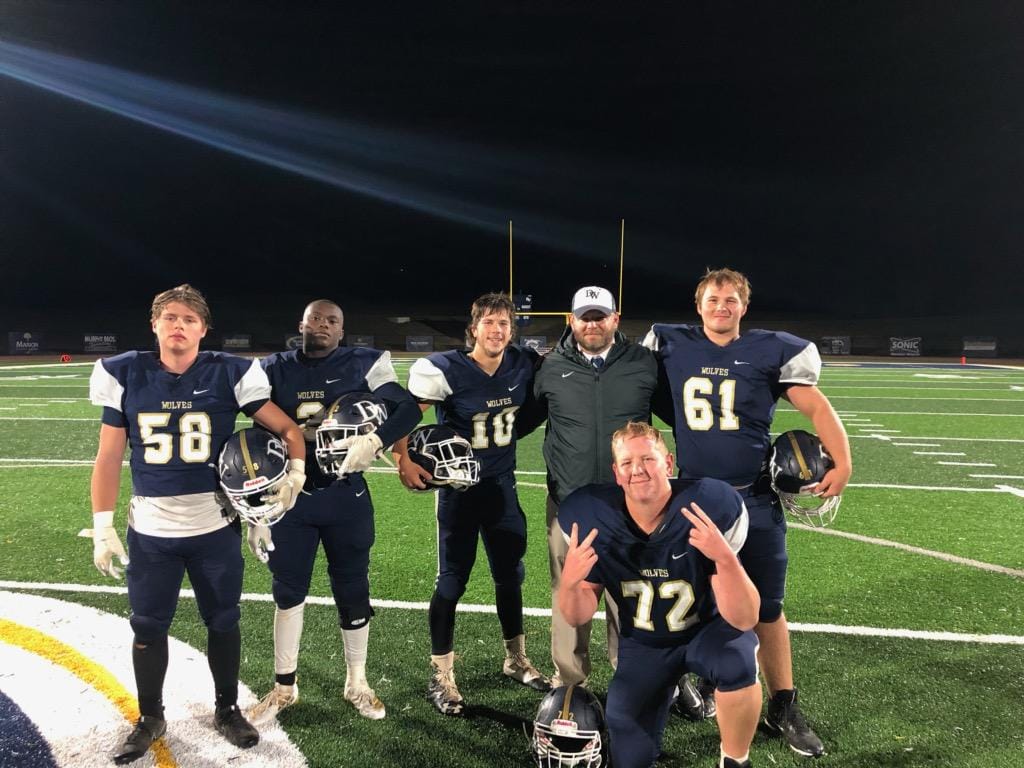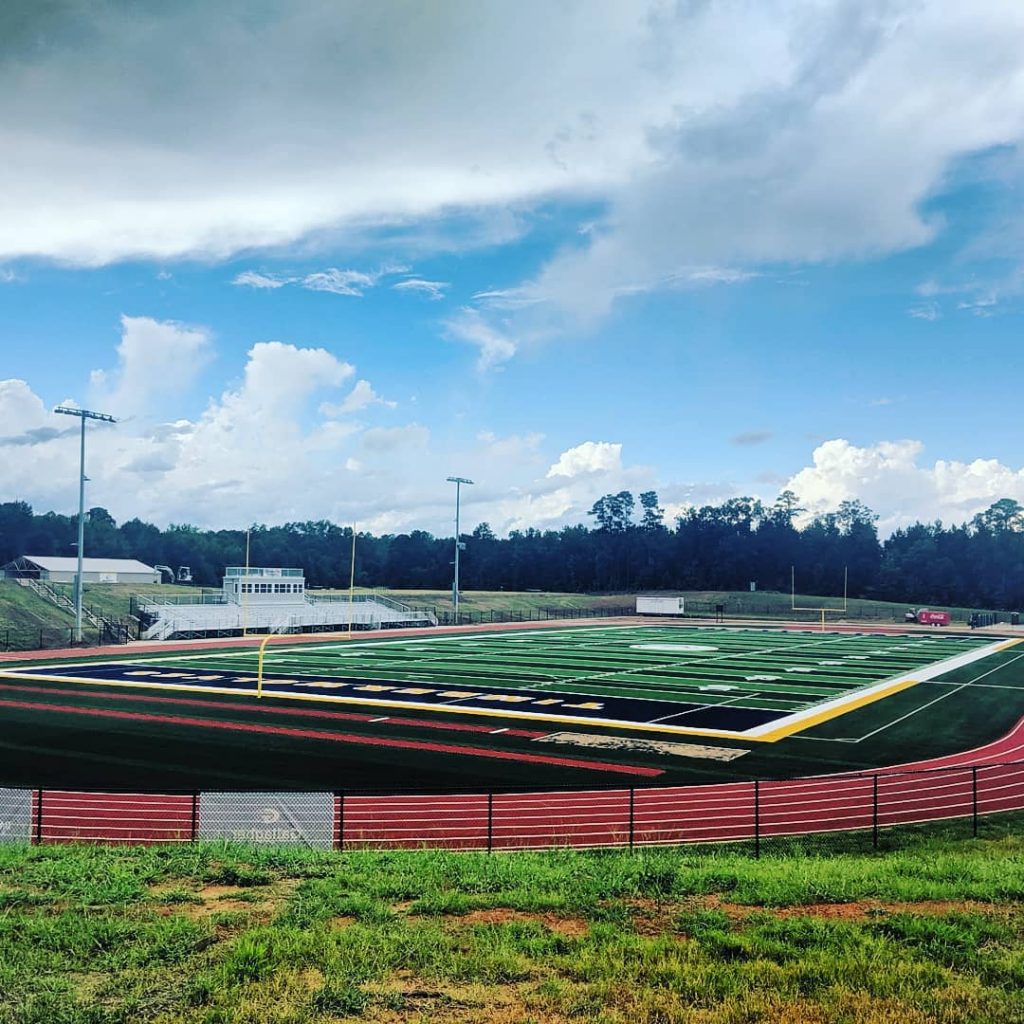 9560 Highway 33
Farmerville, LA 71241
Copyright © 2023 D'Arbonne Woods Charter School
No person shall, on the basis of race, color, religion, gender, age, marital status, disability, political or religious beliefs, national or ethnic origin, or sexual orientation be excluded from participation in, be denied the benefits of, or be subjected to discrimination under any education program or activity, or in any employment conditions or practices conducted by this School, except as provided by law.