Season Results – (Record) 1-9
Team/Individual Accomplishments –
There are a few things that really stand out from this season.
We ended the summer program with the very 1st Ironman competition here at DW which consisted of 10 events measuring strength, agility, and conditioning. Senior, Jordan Hill was this year's winner, with Sophomore Will Brantley finishing in 2nd place.
We now have our very own beautiful D'Arbonne Woods Football Field which included our very 1st home game against St. Frederick. This group was the 1st to ever play on it.
Jordan Hill's 357 yards rushing and 4 touchdown game against Northwood Lena.
The very 1st TD in history on our own field, Gavin Rawls against Junction City.
All District Players for 2019
1st Team Offense
RB – Jordan Hill
OL – Nathan Greer
1st Team Defense
LB – Devon Mayes
2nd Team Offense
RB – Gavin Rawls
WR – Eli Chapman
OL – Reece Anderson
ATH – Carlos Alejo
2nd Team Defense
DL – Richard Juarez
DL – Jason Talley
LB – Will Brantley
DB – Reagan Walker
Honorable Mention
QB – Luke Chapman
OL – Ethan Ice
DL – J.T. Barnette
DB – Hunter Dendy
Team Awards –
PRIDE OF THE PACK
The Pride of the Pack award is selected by the coaches and awarded to players epitomize all of the values we want the D'Arbonne Woods football program to represent: who show leadership, hard work, discipline, and show commitment not only on the field, but in the classroom and our community as well. They're respected by their peers, coaches, and faculty and administration. Here are the 2019 selected players.
DEFENSIVE LINE – JORDAN HUDSON #72
LINEBACKER – WILL BRANTLEY #22
DEFENSIVE LINE – ALEX MASON #75
MOST IMPROVED PLAYER AWARDS
Our "Most Improved" Player Awards. These awards are given to the players who have shown the most progress through hard work and determination from the start of the season to the end of the season.
MOST IMPROVED DEFENSIVE PLAYER OF THE YEAR
DEFENSIVE BACK – TREY ZAGONE #35
MOST IMPROVED OFFENSIVE PLAYER OF THE YEAR
OFFENSIVE LINE – REECE ANDERSON #64
TEAM MVP
RUNNING BACK – JORDAN HILL #2
SENIORS 2019
RUNNING BACK – JORDAN HILL #2
LINEBACKER & WIDE RECEIVER – ELI CHAPMAN #10
DEFENSIVE LINE – JASON TALLEY #58
DEFENSIVE LINE – TREY HANSON #61
DEFENSIVE LINE – JORDAN HUDSON #72
MANAGER – RANDI MASON
1 – Carlos Alejo (Fr)
2 – Jordan Hill (Sr)
3 – Jathan Wright (Jr)
6 – Luke Chapman (Jr)
8 – Cameron Jackson (Fr)
10 – Eli Chapman (Sr)
11 – Ethan Futch (So)
15 – Richard Juarez (Jr)
16 – Noah Johnson (Jr)
17 – Hunter Dendy (So)
22 – Will Brantley (Jr)
25 – Reagan Walker (So)
26 – Devon Mayes (So)
35 – Trey Zagone (So)
40 – Junior Martinez (So)
41 – Gavin Rawls (So)
51 – Kristian Ramsey (Jr)
52 – Christopher Dodd (Fr)
55 – J.T. Barnette (So)
57 – Brady Cranford (So)
58 – Jason Talley (Sr)
61 – Trey Hanson (Sr)
62 – Nathan Greer (Jr)
63 – Ethan Ice (So)
64 – Reece Anderson (Jr)
69 – Caden Cole (Fr)
72 – Jordan Hudson (Sr)
75 – Alex Mason (So)
83 – John Randall Stansbury (So)
Head Coach – Thomas McBroom
Offensive Coordinator/QBs – Josh Barham
Defense Coordinator/LBs – David DeMoss
DBs/WRs – Thomas Futch
OL/DL – Caden Strother
RBs – Keiundrae Woods
LBs – Tyland Wallace
Executive Director – Heath Murry
Athletic Director – Tonya McIntosh
David DeMoss
Football Defensive Coordinator and Assistant Softball Coach
Coach DeMoss graduated from West Ouachita High School in 2000. He attended the University of Louisiana at Monroe for his first year of college before later transferring to Louisiana Tech University for his Undergraduate Degree in Health and Physical Education. DeMoss later received his Master's Degree from the University of Louisiana at Monroe in Educational Leadership. He is married to an amazing, wonderful wife, Krystal, and they have two boys, Isaiah, and Elijah. They also have two dogs (Gemma and Ringo) and two cats (Joy and Joe Heisman Purreaux).
Coach DeMoss began coaching during his 2nd year of college at Calhoun Middle School, where he coached football, basketball, and softball for two years. He then coached girls' soccer at West Ridge Middle School during his student teaching. After he graduated college, he coached one year of softball at West Ouachita High School before he received his first teaching job at Good Hope Middle School. Coach DeMoss was at Good Hope for two years and coached football, softball, track, and girls soccer. Many of the athletes he coached at Good Hope would go on to have careers at the collegiate level.
After he left Good Hope he taught and coached at Caldwell Parish High School for four years, where he coached football, softball, track, and baseball. While at Caldwell, they made the playoffs in football all four years and where he had many all-district players on the defensive side of the ball. He coached track his first year and baseball his second year where they made the playoffs. During his last two years at Caldwell, he coached the softball team to a District Championship and went to the 2nd round of the playoffs both years.
After leaving Caldwell, he taught and coached for eight years at Woodlawn Jr. High in West Monroe, LA. During this time he coached football, softball, and girls soccer. He served as the defensive coordinator for the football team and was the head softball coach for five years. During his last year at Woodlawn their softball team won the small school State Tournament.
Coach DeMoss is looking forward to his time at D'Arbonne Woods and is excited by the potential on both the football and softball teams. He loves the atmosphere of the school and the enthusiasm of both the students and faculty.
Josh Barham
Offensive Coordinator/Strength & Conditioning Coach
Coach Barham is in his 2nd year at D'Arbonne Woods where he serves as offensive coordinator, quarterbacks coach, strength & conditioning/powerlifting coach and teaches math.
Coach Barham has previously coached at Sterlington (WRs – 2011), Delhi (OC/QBs – 2012), and Delhi Charter (DL – 2013, QBs – 2014-2017, OL/OC – 2018). His powerlifting team won the 2017 state championship. He is a 2009 graduate of ULM in Computer Science, worked 2 years as a software developer at CenturyLink. He returned to school and earned his Master's in Teaching from Louisiana Tech in 2011.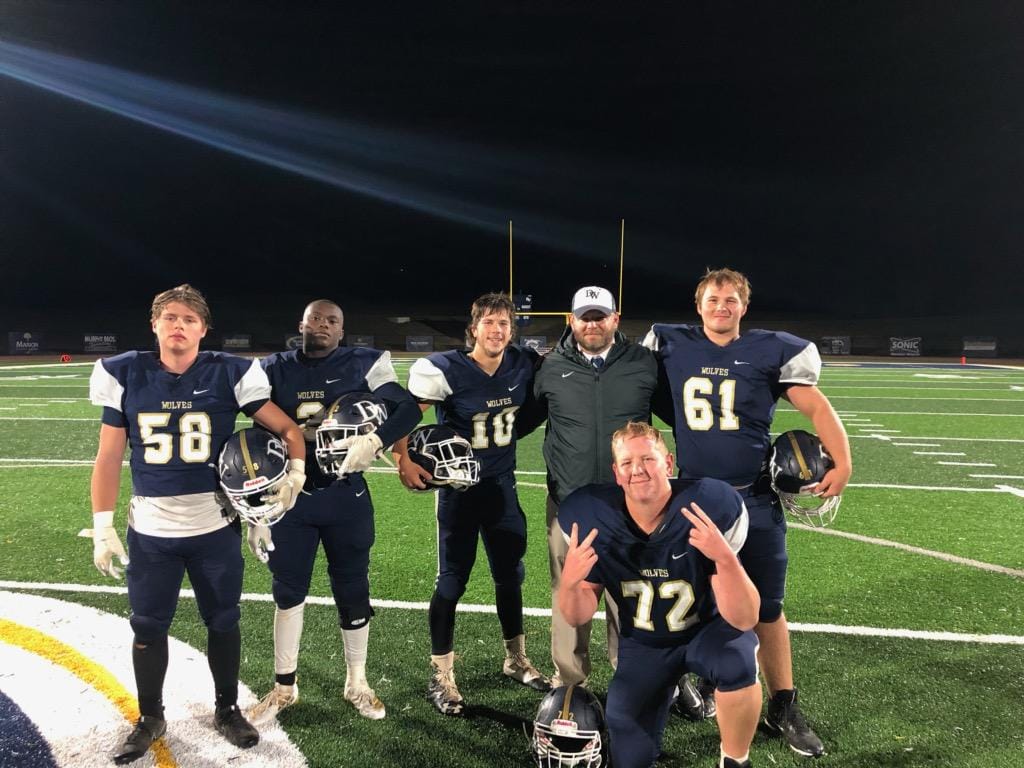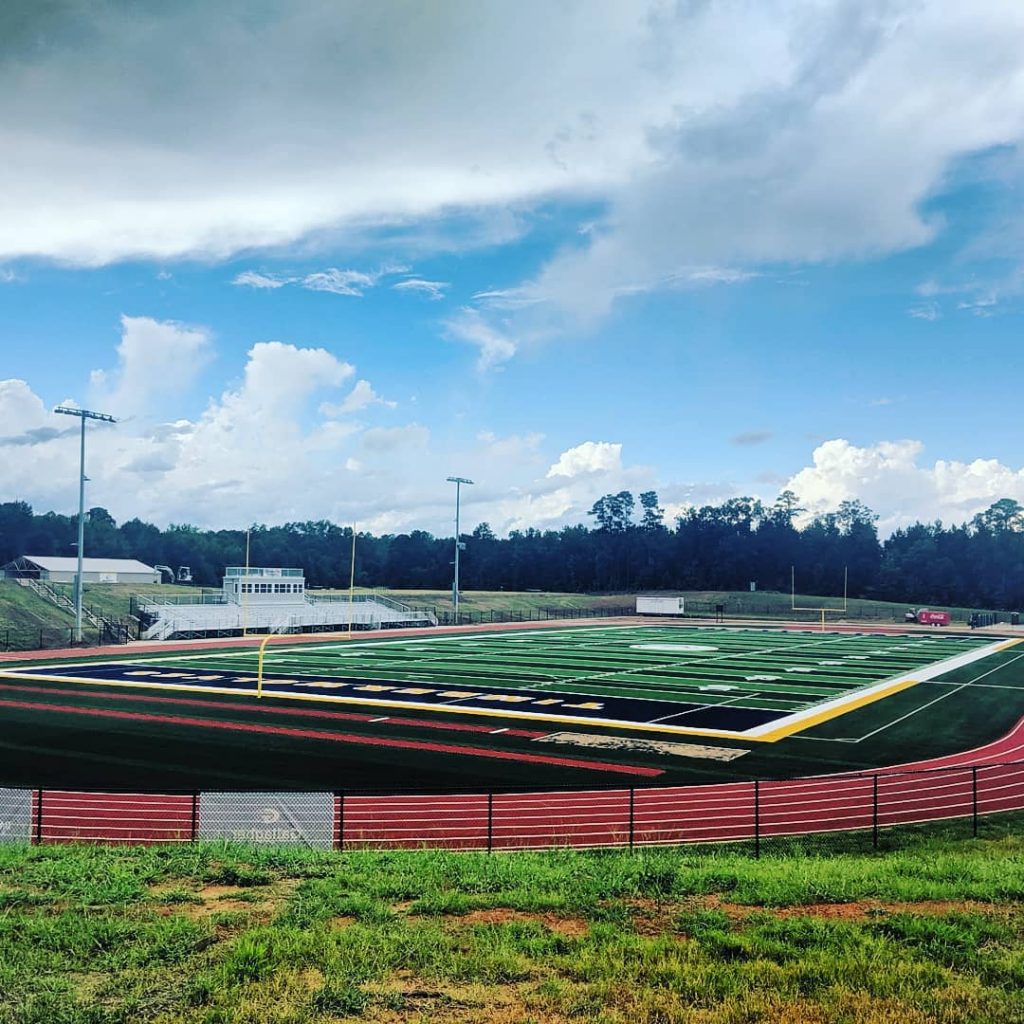 9560 Highway 33
Farmerville, LA 71241
Copyright © 2020 D'Arbonne Woods Charter School
This institution is an equal opportunity employer and provider.