Congratulations to all the boys nominated for Coaches All-State Selections. A special congratulations to our own Wolves, Will Brantley and Nathan Greer on the Honorable Mention List. #GeauxWolves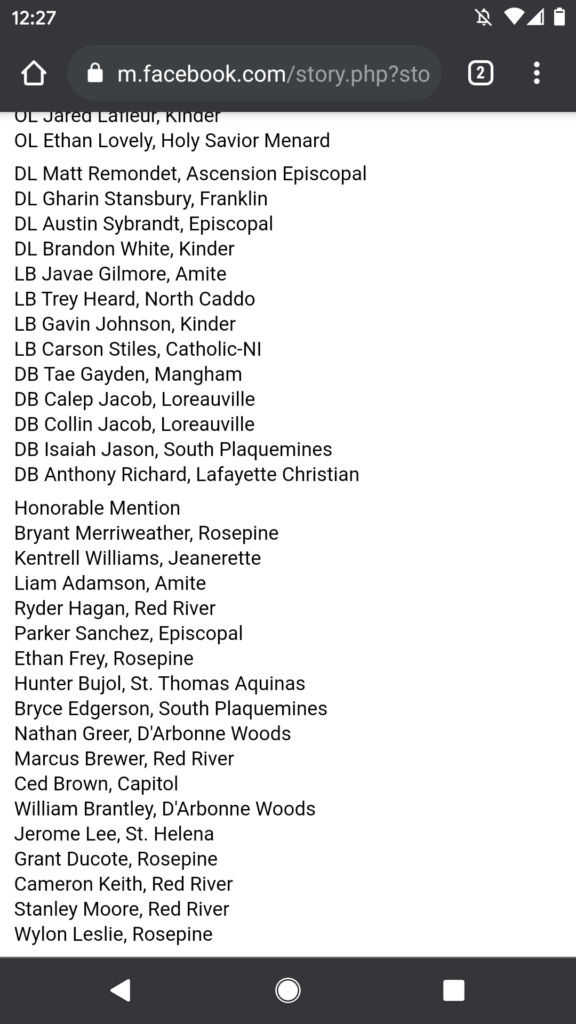 First Team All-District Defense
DB – Raegan Walker
LB – Will Brantley
P – Luke Chapman
Second Team All-District Defense
DL – Nathan Greer
LB – Devon Mayes
DB – Hunter Dendy
DB – Trey Zagone
DL – Brady Cranford
DL – Gavin Rawls
First Team All-District Offense
FB – Gavin Rawls
OL – Nathan Greer
OL – Ethan Ice
Second Team All-District Offense
WR – Alden Auger
WR – Jathan Wright
OL – Caden Cole
ATH – Hayden Gray
1 – Carlos Alejo (So)
3 – Jathan Wright (Sr)
4 – Dawar Shahid (Fr)
5 – Hayden Gray (Fr)
6 – Luke Chapman (Sr)
7 – Payton Jones (Fr)
8 – Cameron Jackson (So)
9 – Abram Garcia (So)
11 – Camron Flurry (Jr)
12 – Camden Harrell (Jr)
13 – Eli Warren (Sr)
14 – Dagan Dendy (Jr)
15 – Richard Juarez (Sr)
16 – Noah Johnson (Sr)
17 – Hunter Dendy (Jr)
18 – Griffin Kennedy (Sr)
22 – Will Brantley (Sr)
23 – John Randall Stanbury (Jr)
24 – Matsin Ramsey (Fr)
25 – Reagan Walker (Jr)
26 – Devon Mayes (Jr)
33 – Alden Auger (Jr)
35 – Trey Zagone (Jr)
40 – Junior Martinez (Jr)
41 – Gavin Rawls (Jr)
51 – Kristian Ramsey (Sr)
55 – Landon Giesen (Fr)
57 – Brady Cranford (Jr)
60 – Jordan Nance (Fr)
62 – Nathan Greer (Sr)
63 – Ethan Ice (Jr)
64 – Reece Anderson (Sr)
69 – Caden Cole (So)
73 – Shawn Basey (Fr)
75 – Alex Mason (Jr)
83 – Ashtin Stewart (Fr)
84 – Maston Perkins (Fr)
85 – Owen Chapman (Fr)
86 – Dylan Chappell (Jr)
David DeMoss
Football Defensive Coordinator and Assistant Softball Coach
Coach DeMoss graduated from West Ouachita High School in 2000. He attended the University of Louisiana at Monroe for his first year of college before later transferring to Louisiana Tech University for his Undergraduate Degree in Health and Physical Education. DeMoss later received his Master's Degree from the University of Louisiana at Monroe in Educational Leadership. He is married to an amazing, wonderful wife, Krystal, and they have two boys, Isaiah, and Elijah. They also have two dogs (Gemma and Ringo) and two cats (Joy and Joe Heisman Purreaux).
Coach DeMoss began coaching during his 2nd year of college at Calhoun Middle School, where he coached football, basketball, and softball for two years. He then coached girls' soccer at West Ridge Middle School during his student teaching. After he graduated college, he coached one year of softball at West Ouachita High School before he received his first teaching job at Good Hope Middle School. Coach DeMoss was at Good Hope for two years and coached football, softball, track, and girls soccer. Many of the athletes he coached at Good Hope would go on to have careers at the collegiate level.
After he left Good Hope he taught and coached at Caldwell Parish High School for four years, where he coached football, softball, track, and baseball. While at Caldwell, they made the playoffs in football all four years and where he had many all-district players on the defensive side of the ball. He coached track his first year and baseball his second year where they made the playoffs. During his last two years at Caldwell, he coached the softball team to a District Championship and went to the 2nd round of the playoffs both years.
After leaving Caldwell, he taught and coached for eight years at Woodlawn Jr. High in West Monroe, LA. During this time he coached football, softball, and girls soccer. He served as the defensive coordinator for the football team and was the head softball coach for five years. During his last year at Woodlawn their softball team won the small school State Tournament.
Coach DeMoss is looking forward to his time at D'Arbonne Woods and is excited by the potential on both the football and softball teams. He loves the atmosphere of the school and the enthusiasm of both the students and faculty.
Josh Barham
Offensive Coordinator/Strength & Conditioning Coach
Coach Barham is in his 2nd year at D'Arbonne Woods where he serves as offensive coordinator, quarterbacks coach, strength & conditioning/powerlifting coach and teaches math.
Coach Barham has previously coached at Sterlington (WRs – 2011), Delhi (OC/QBs – 2012), and Delhi Charter (DL – 2013, QBs – 2014-2017, OL/OC – 2018). His powerlifting team won the 2017 state championship. He is a 2009 graduate of ULM in Computer Science, worked 2 years as a software developer at CenturyLink. He returned to school and earned his Master's in Teaching from Louisiana Tech in 2011.
Caden Strother
O-Line Coach/Throws coach for track and field
Coach Strother graduated from Ouachita Christian School in 2017. He then attended Louisiana Tech University for a year before transferring to University of Louisiana Monroe. He is majoring in Kinesiology Exercise Science and is set to graduate in December of 2020. His plans following graduation are to enroll into the E-teach program and become certified to teach Middle School Science.

Coach Strother's career began at D'arbonne Woods when he was hired on as a CECP for Varsity Track and Field in 2018. Since then he has become a football CECP and is currently the O-Line Coach. Throughout this time, he has been in school at ULM where he met his now fiancé, Kersten. They are engaged and planning to get married October 2021. Coach Strother is very excited for the future of D'Arbonne Woods Athletics and his upcoming career as a Teacher/Coach.
Mason Hale
Running Backs/Linebackers Coach
Mason Hale, originally from Epps, Louisiana. Attended Delhi Charter High School where he competed in football, baseball, and powerlifting. During his High School career, Hale earned first team all district in football and baseball. Currently he in his Junior Year at Louisiana Tech University majoring in Agriculture Business.
Jordan Hudson
Defensive Line Assistant/Equipment Manager
Jordan Hudson, was born to Amber Hudson and Jory Hudson. He was raised in Farmerville Louisiana. He graduated from Darbonne Woods Charter school in 2020. In high school, he participated as an athlete in football, power-lifting, and track. He won gold medals in the state games for power-lifting, Pride of the pack award, scholar athlete, and he was also honored with the Brandon Burlsworth award his senior year, that he remains very proudly humble for.
Since July of 2020, he began preparing and filling the job he has dreamed of for years, as becoming a high school football coach Jordan was given this opportunity and has worked hard to commit himself to exhibiting leadership, positive reinforcement training, and the prideful spirit he thinks a coach should be and that the same leadership he learned from the ones that coached him. Jordan never meets a stranger and can conversate all day long on the topics of military and football with great self-educated knowledge of both subjects. In his free time, Jordan enjoys hunting, fishing, watching football, and military documentaries. He loves 4-wheeler riding and working on atv's with his pappaw. He also enjoys holidays with family where he can gather with his cousins for a game of football. Jordan plans to continue coaching and eventually pursue further education in teaching. He has a special love for his family and exhibits kindness and respect to everyone he meets.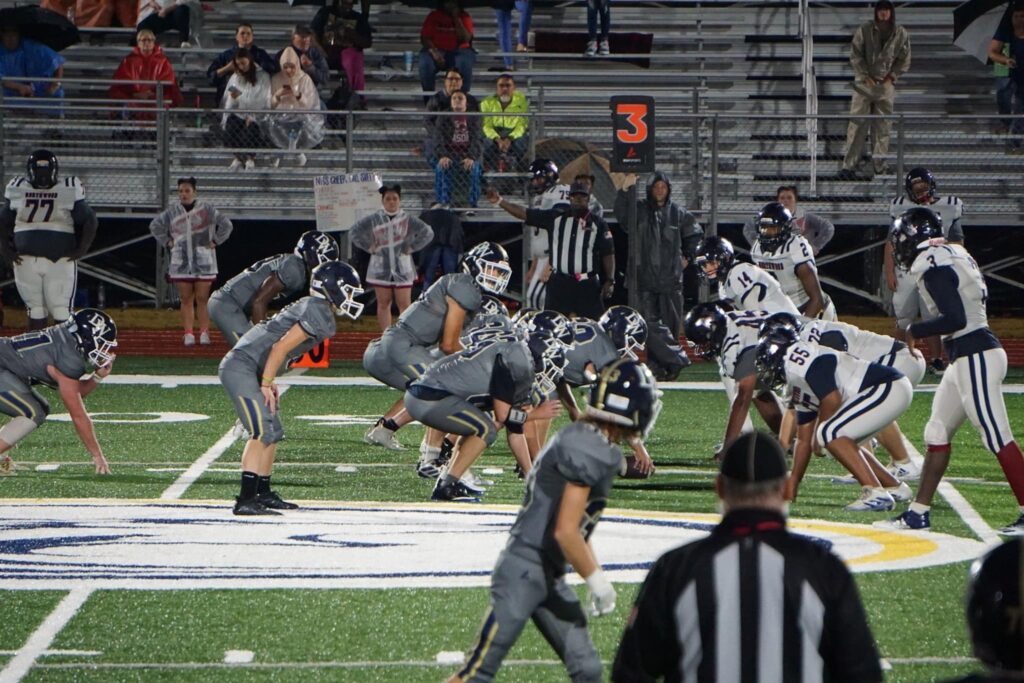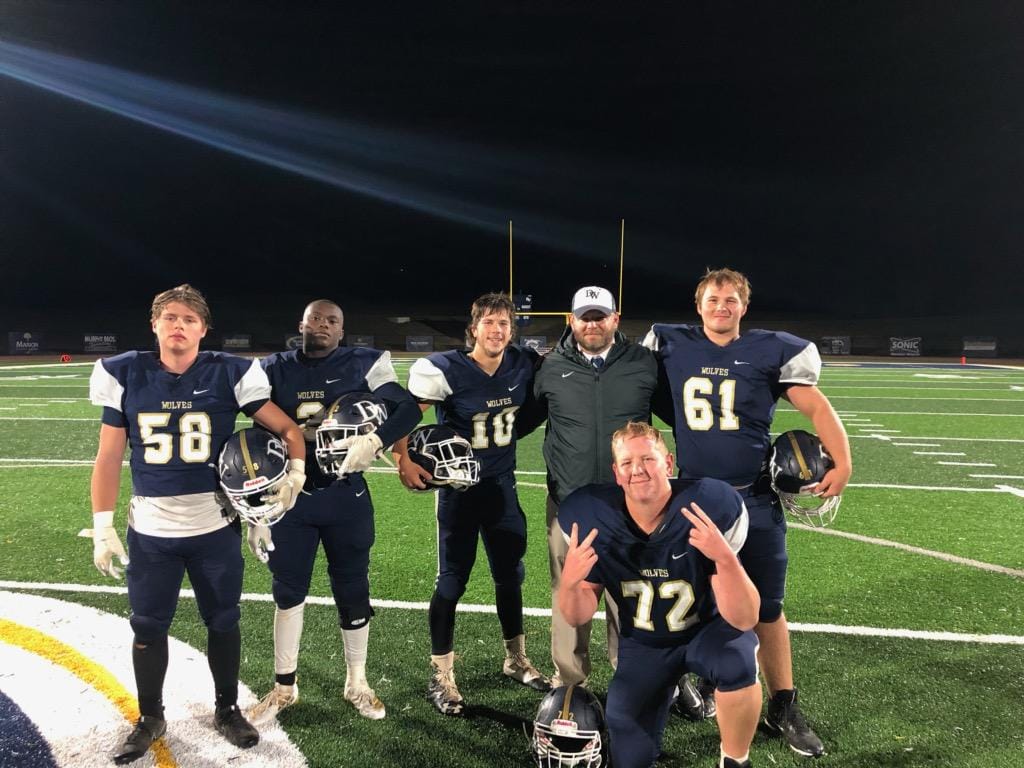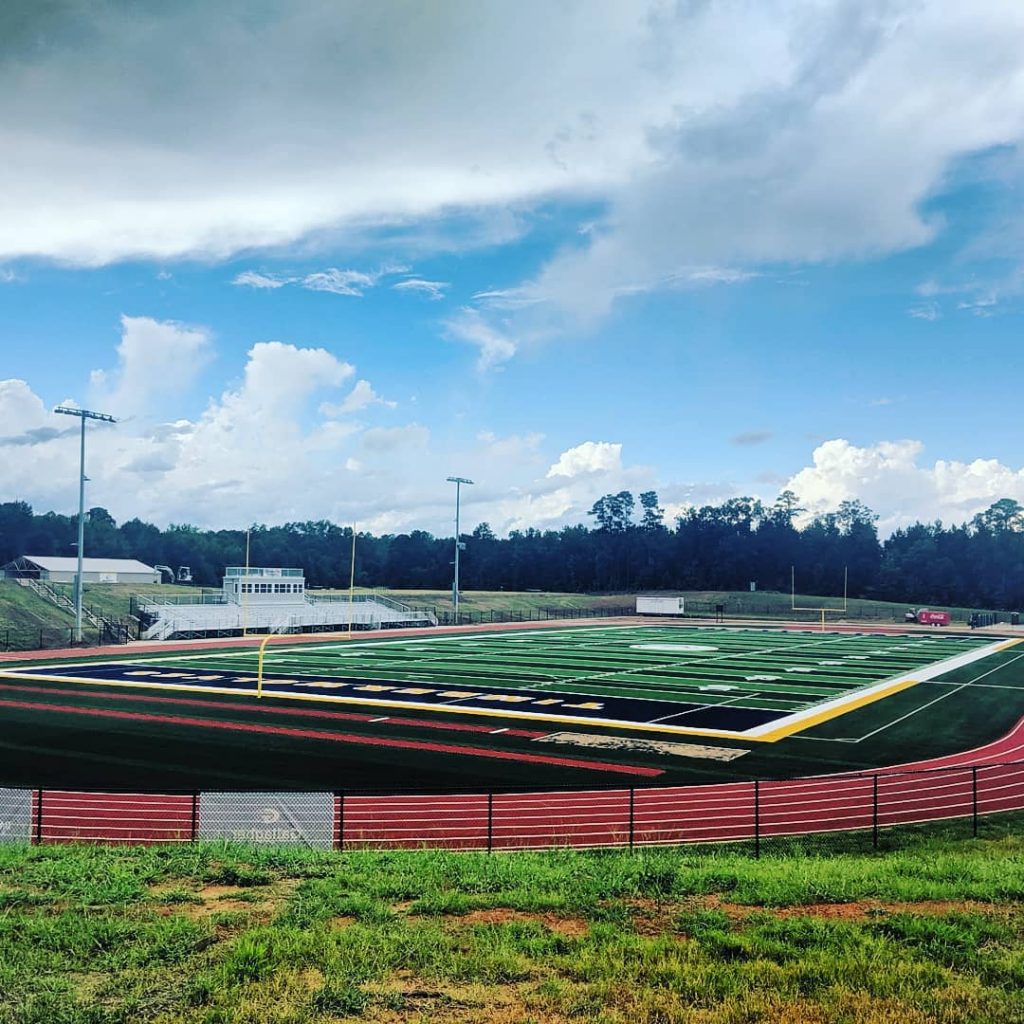 9560 Highway 33
Farmerville, LA 71241
Copyright © 2021 D'Arbonne Woods Charter School
No person shall, on the basis of race, color, religion, gender, age, marital status, disability, political or religious beliefs, national or ethnic origin, or sexual orientation be excluded from participation in, be denied the benefits of, or be subjected to discrimination under any education program or activity, or in any employment conditions or practices conducted by this School, except as provided by law.