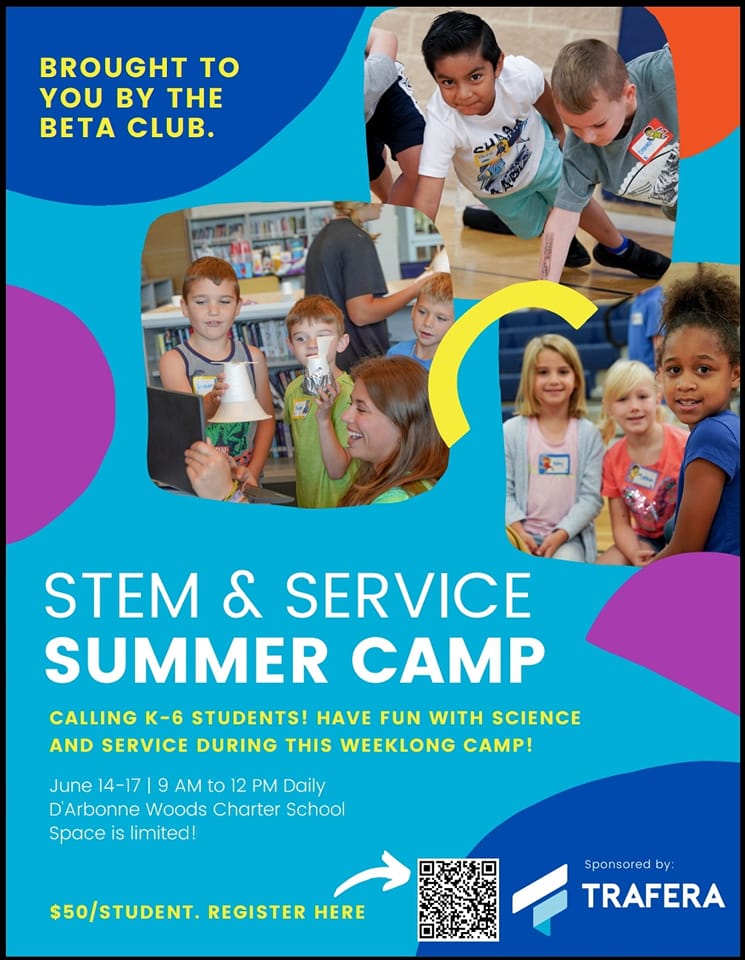 ATTN Grades K-6:
Registration is open now! Get registered before it fills up!
This is our 2nd Annual STEM & SERVICE Summer Camp brought to you by our partners Trafera and our DWCS HS Beta students. Last year was an absolute blast so be sure you get your students registered today!!
June 14-17, 2022
9am – 12pm each day
*Drop off and pick up behind school, HS GYM
$50/Child (K-6 grade) *non-refundable
Send money to the school office to complete registration!
SPACE IS LIMITED! GET REGISTERED ASAP!!! Share with family and friends who may be interested 🙂
Use QR Code or SIGNUP LINK:
https://forms.gle/uWAbatR1UvueCVag6
9560 Highway 33
Farmerville, LA 71241
Copyright © 2023 D'Arbonne Woods Charter School
No person shall, on the basis of race, color, religion, gender, age, marital status, disability, political or religious beliefs, national or ethnic origin, or sexual orientation be excluded from participation in, be denied the benefits of, or be subjected to discrimination under any education program or activity, or in any employment conditions or practices conducted by this School, except as provided by law.