New Lunch System in Available
---
Fast, Secure Online Payments
Pay for lunches and other school fees' with your smart phone or mobile device! You will need your child's SIDNO to create a My MealTime account. The ID number can be found in the Parent Command Center.
With My MealTime you can:
Stay Informed. Monitor your lunch account balance and activity.
Be notified. Received notifications when your lunch account is low.
Make secure payments. Using your Visa, MasterCard, or Discover Card.**
Store your credit/debit card. For quick and easy repeat use.
Schedule deposits. Weekly, monthly, or in any frequency you desire.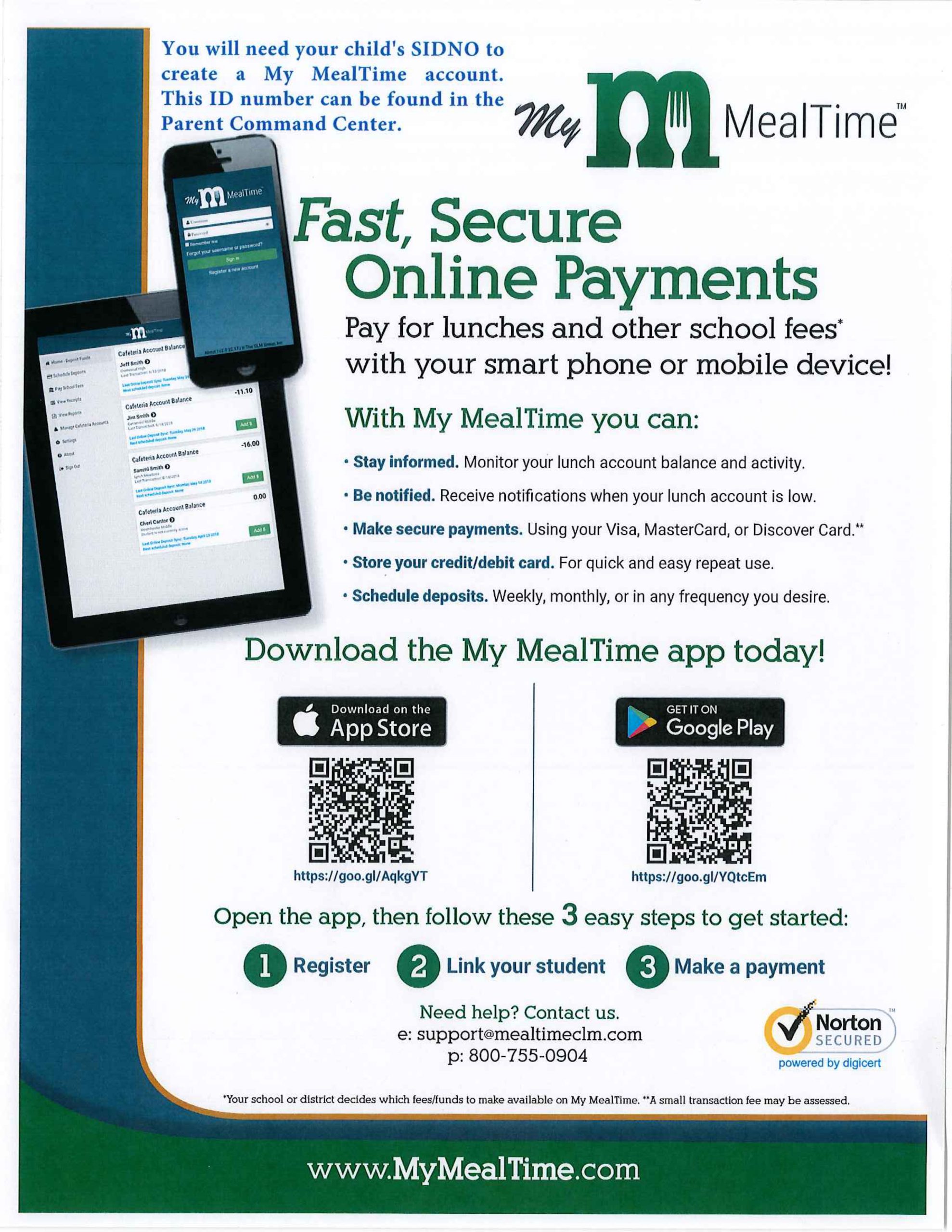 9560 Highway 33
Farmerville, LA 71241
Copyright © 2023 D'Arbonne Woods Charter School
No person shall, on the basis of race, color, religion, gender, age, marital status, disability, political or religious beliefs, national or ethnic origin, or sexual orientation be excluded from participation in, be denied the benefits of, or be subjected to discrimination under any education program or activity, or in any employment conditions or practices conducted by this School, except as provided by law.