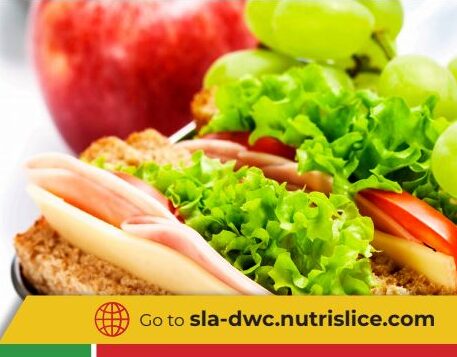 Modified Meal Service Program
---
For our students' safety we have modified our meal service program. This includes a temporary simplified menu. These menus will be repeated for the first several weeks when we will reassess our service program. You can still look up the nutritional information and ingredients for our meals on the NutriSlice website, but the menus posted on that site are not what we are currently using. We have also included a message from our Food Service Management Company, SLA, regarding their enhanced safety measures. If you have any questions, please call 318-368-8051 extension 6035 or email foodservice@darbonnewoods.com.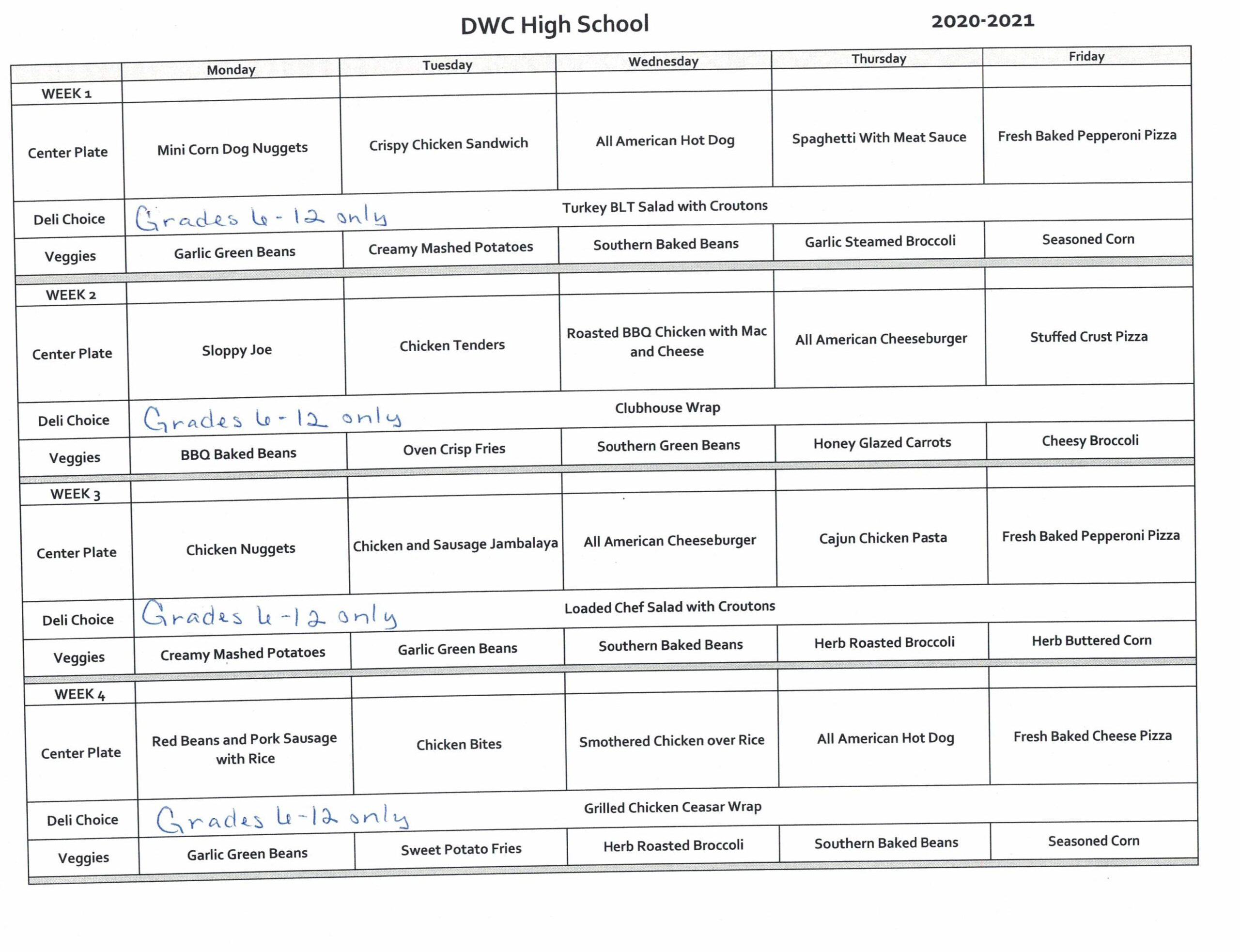 9560 Highway 33
Farmerville, LA 71241
Copyright © 2023 D'Arbonne Woods Charter School
No person shall, on the basis of race, color, religion, gender, age, marital status, disability, political or religious beliefs, national or ethnic origin, or sexual orientation be excluded from participation in, be denied the benefits of, or be subjected to discrimination under any education program or activity, or in any employment conditions or practices conducted by this School, except as provided by law.