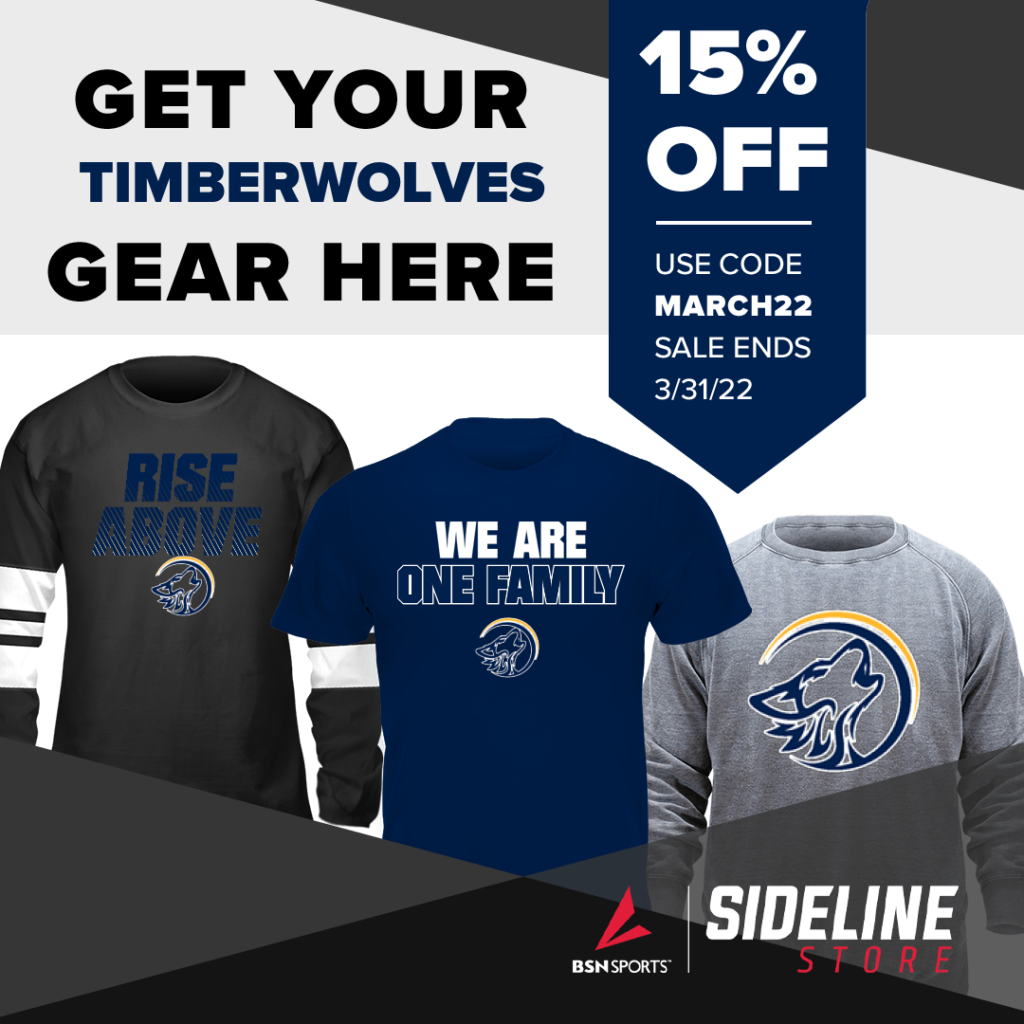 The Sideline Store is offering–15% OFF orders of $75+ when you use code MARCH22. Head over to our Sideline Store now to save on fresh fan wear and accessories, and cheer on your DWCS teams. Hurry–sale ends 3/31.
9560 Highway 33
Farmerville, LA 71241
Copyright © 2023 D'Arbonne Woods Charter School
No person shall, on the basis of race, color, religion, gender, age, marital status, disability, political or religious beliefs, national or ethnic origin, or sexual orientation be excluded from participation in, be denied the benefits of, or be subjected to discrimination under any education program or activity, or in any employment conditions or practices conducted by this School, except as provided by law.