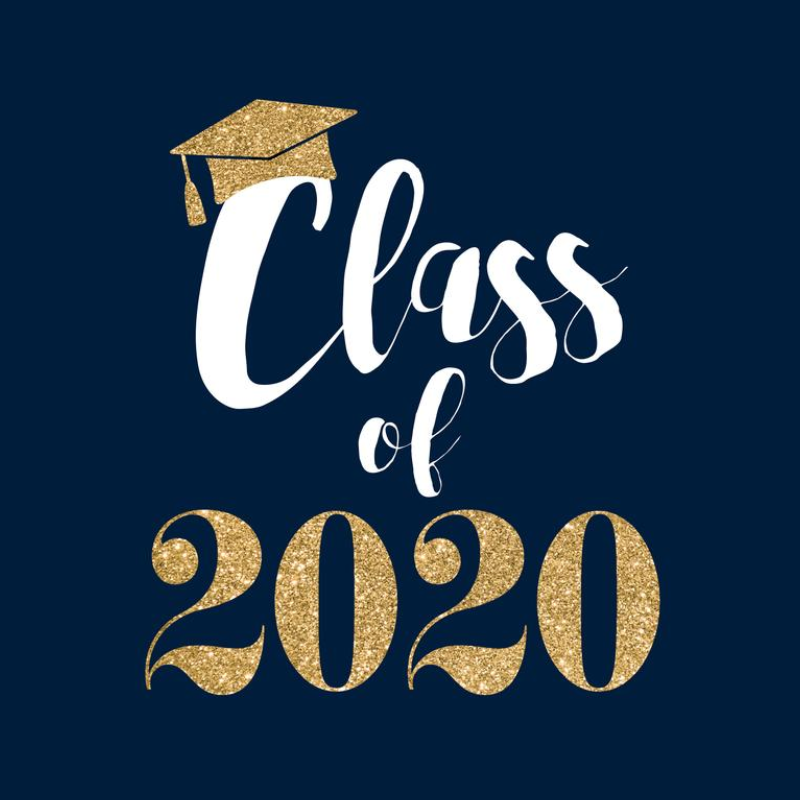 Updated Graduation Information
---
PLEASE NOTE CHANGES: New guidelines requiring limited capacities per local authorities.
BACCALAUREATE will be Thursday, June 25, 10:00 AM in the gymnasium. Students will need to arrive by 9:45 AM.
Only parents, siblings, and grandparents will be allowed to attend baccalaureate. You will be required to wear a mask inside the building. Social distancing will be required.
Graduation rehearsal for seniors will immediately follow the baccalaureate. Rehearsal is for seniors only.
GRADUATION will be June 25, at 6:00 at the football stadium. Each senior will receive 10 tickets. No one will be allowed in the stadium without a ticket. Seniors will receive the tickets at the Baccalaureate Thursday morning. The stadium gates will open at 5:15. Families will need to enter the stadium together and sit together. We will have pods sectioned off for each senior's guests on a first come first serve basis. You will need to bring your own chairs. The bleachers will be available on a first come first serve basis but will not be filled to capacity. Social distancing will be required.
In the case of bad weather, the graduation ceremony will take place in the gym and each senior will have 4 tickets available.
***The Graduation ceremony will be streamed live on the school Facebook page.
9560 Highway 33
Farmerville, LA 71241
Copyright © 2023 D'Arbonne Woods Charter School
No person shall, on the basis of race, color, religion, gender, age, marital status, disability, political or religious beliefs, national or ethnic origin, or sexual orientation be excluded from participation in, be denied the benefits of, or be subjected to discrimination under any education program or activity, or in any employment conditions or practices conducted by this School, except as provided by law.