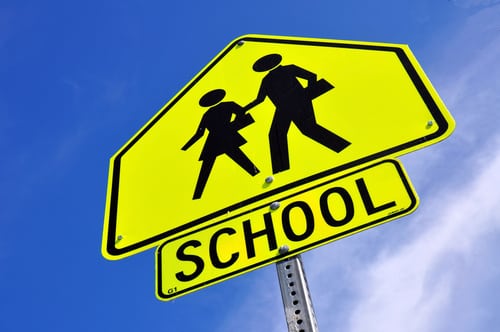 Please Share! State and local officials, including the Department of Transportation, recently met with DWCS Administration informing us of traffic concerns. As they were informing drivers this morning there is a new action plan for our traffic situation.
No parent vehicles can be on ANY shoulder of ANY connecting highway at ANY time. This includes but is not limited to Highway 33, Highway 15, and the Super Save parking lot. Law enforcement officials are giving grace this week only, but please remember this is a safety issue and this is the law.
DWCS campus will open for carline drop off in the morning AFTER 7:15 a.m. Staff and students must be able to arrive and park until this time. DWCS campus will open for carline pick up in the afternoon AFTER 3:10 p.m. Do NOT arrive BEFORE 7:15 a.m. or UNTIL AFTER 3:10 p.m.
DWCS is working with the Department of Transportation and Law Enforcement to keep the flow of traffic moving to ensure the safety of our students, staff, and community at all times. Any updates will be announced via our website and facebook page.
We are proud to be able to offer transportation this year with DWCS school buses, for more information about our buses or to sign up a student please call the school or email bus@darbonnewoods.com.
9560 Highway 33
Farmerville, LA 71241
Copyright © 2023 D'Arbonne Woods Charter School
No person shall, on the basis of race, color, religion, gender, age, marital status, disability, political or religious beliefs, national or ethnic origin, or sexual orientation be excluded from participation in, be denied the benefits of, or be subjected to discrimination under any education program or activity, or in any employment conditions or practices conducted by this School, except as provided by law.