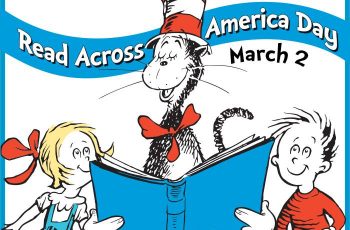 Monday, March 2 is DR.SEUSS DAY/READ ACROSS AMERICA DAY!!! The focus of this day is to encourage students to read more and to help them understand the importance of reading.
Students in grades K-7 ONLY are invited to dress in Dr. Seuss attire. Jeans will be allowed for students that choose to participate. Let's have fun reading and celebrating Dr. Seuss's birthday!
9560 Highway 33
Farmerville, LA 71241
Copyright © 2023 D'Arbonne Woods Charter School
No person shall, on the basis of race, color, religion, gender, age, marital status, disability, political or religious beliefs, national or ethnic origin, or sexual orientation be excluded from participation in, be denied the benefits of, or be subjected to discrimination under any education program or activity, or in any employment conditions or practices conducted by this School, except as provided by law.