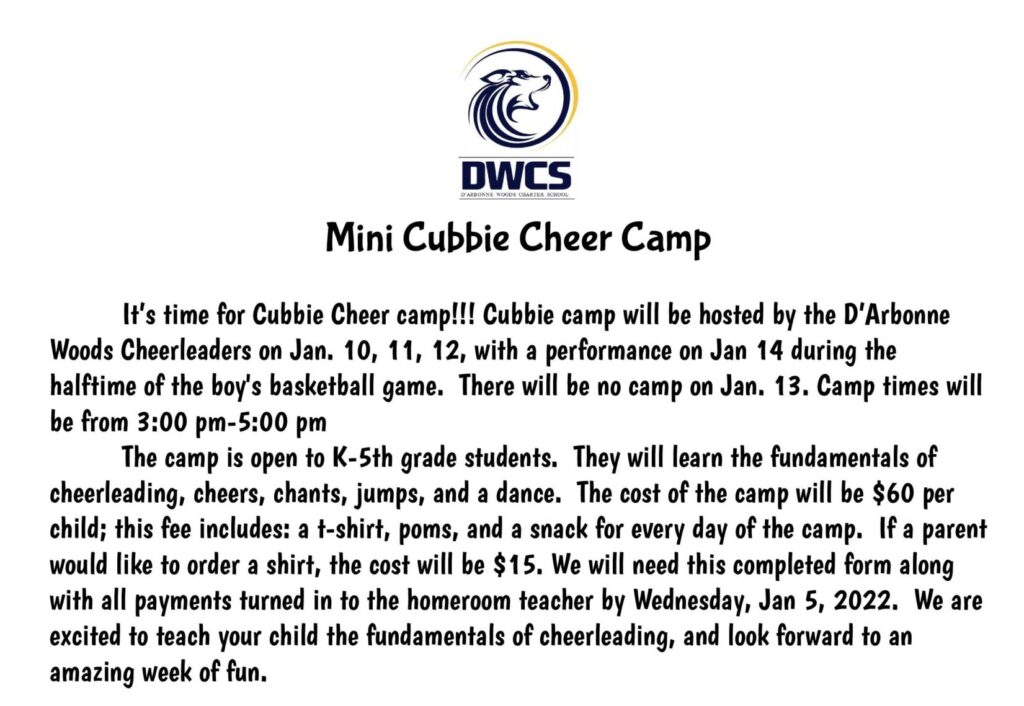 Cheer Cubby Camp Rescheduled
---
Varsity Cheer Cubby camp has been rescheduled for February 2-3 from 3- 5pm. There will be a halftime performance at the varsity home basketball game on February 4 versus North Caddo.
9560 Highway 33
Farmerville, LA 71241
Copyright © 2023 D'Arbonne Woods Charter School
No person shall, on the basis of race, color, religion, gender, age, marital status, disability, political or religious beliefs, national or ethnic origin, or sexual orientation be excluded from participation in, be denied the benefits of, or be subjected to discrimination under any education program or activity, or in any employment conditions or practices conducted by this School, except as provided by law.