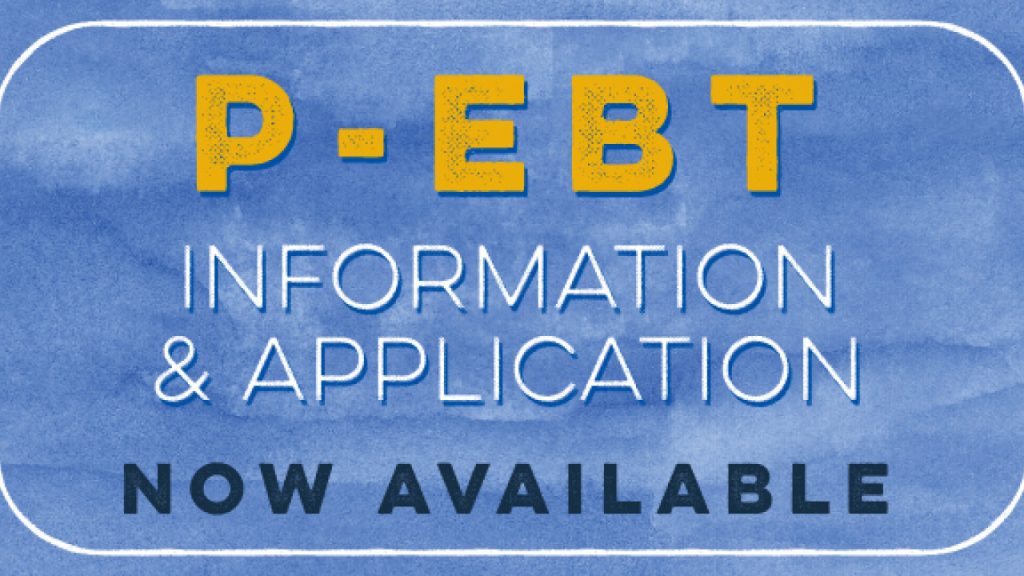 Attn: For Families Who Receive Free or Reduced-Price Meals at School
---
Louisiana has been approved for the P-EBT Program. This program will provide extra help buying groceries for the families who normally receive free and reduced-price meals at school. Families must complete the online application to receive benefits. The portal will launch May 18, and applications are due June 8.
You can access the application and more information at the link below.
(Note: On the P-EBT Application, when you are choosing the Parish/School District, keep in mind that D'Arbonne Woods is not under Union Parish Schools. It is listed as its own district.)
All families with students who qualify for Free or Reduced meals at school are eligible to apply for the P-EBT. If you are unsure of your student's benefit status, please email your name and contact phone number to
foodservice@darbonnewoods.com
. If your employment or financial status has changed, you can fill out a new application and turn it in to DWCS on Wednesday, May 20 and Friday, May 22 from 10:00 a.m. to 2:00 p.m. Free/Reduced Applicatio
ns will be available in the high school office on Wednesday, May 20 and Friday, May 22 from 10:00 a.m. to 2:00 p.m. If you cannot pick up or drop off the application at these times, please email foodservice@darbonnewoods.com.
9560 Highway 33
Farmerville, LA 71241
Copyright © 2023 D'Arbonne Woods Charter School
No person shall, on the basis of race, color, religion, gender, age, marital status, disability, political or religious beliefs, national or ethnic origin, or sexual orientation be excluded from participation in, be denied the benefits of, or be subjected to discrimination under any education program or activity, or in any employment conditions or practices conducted by this School, except as provided by law.