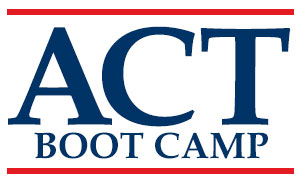 We have scheduled an ACT Bootcamp by Mastery Prep for Thursday, December 12, for any high school student. The Bootcamp will be a 6 hour prep course for the December 14, test. Students are consistently showing an overall 2-3 point composite increase. The camp will cover all 4 sections of the ACT test. The cost will be $70 per student. Please pass the word and encourage students to enroll in the course. Students sign up and pay Mrs.Stacey. The deadline for signing up will be Friday, November 22. Deadline to register for December ACT test is NOV 8.
9560 Highway 33
Farmerville, LA 71241
Copyright © 2023 D'Arbonne Woods Charter School
No person shall, on the basis of race, color, religion, gender, age, marital status, disability, political or religious beliefs, national or ethnic origin, or sexual orientation be excluded from participation in, be denied the benefits of, or be subjected to discrimination under any education program or activity, or in any employment conditions or practices conducted by this School, except as provided by law.